I am a speaker on many Usergroups, small, medium, and big conferences like SQLBits and PASS Summit. In 2023 I had the honor of conducting both a full-day workshop and a regular session. This blog post is a personal review of my impressions about one of the best conferences for Data Platform Enthusiasts you'll find on the planet.
Travelling to Newport
SQLBits 2023 was held in Newport, Wales this year and I was a little nervous about planning the trip. Instead of – as usual – finding the airport from Frankfurt am Main, with which I could get as close as possible to the venue without a stopover, there were only options with a return flight in the early morning (Bristol). I chose the route Frankfurt am Main -> Amsterdam -> Cardiff. For the short transfer from the airport to the venue (International Convention Centre, Celtic Manor, Newport, Wales NP18 1HQ) it was another 40 minutes car drive with a prior booked Transfer Service.
On March 14th, 2023 we started to finally make our way to Cardiff from Amsterdam after a two-hour delay. The wings were iced up so we had to wait a bit. I arrived at the hotel at around 12:30 am, exhausted but happy. Quick prepared for sleep because I had to hold my workshop the next morning.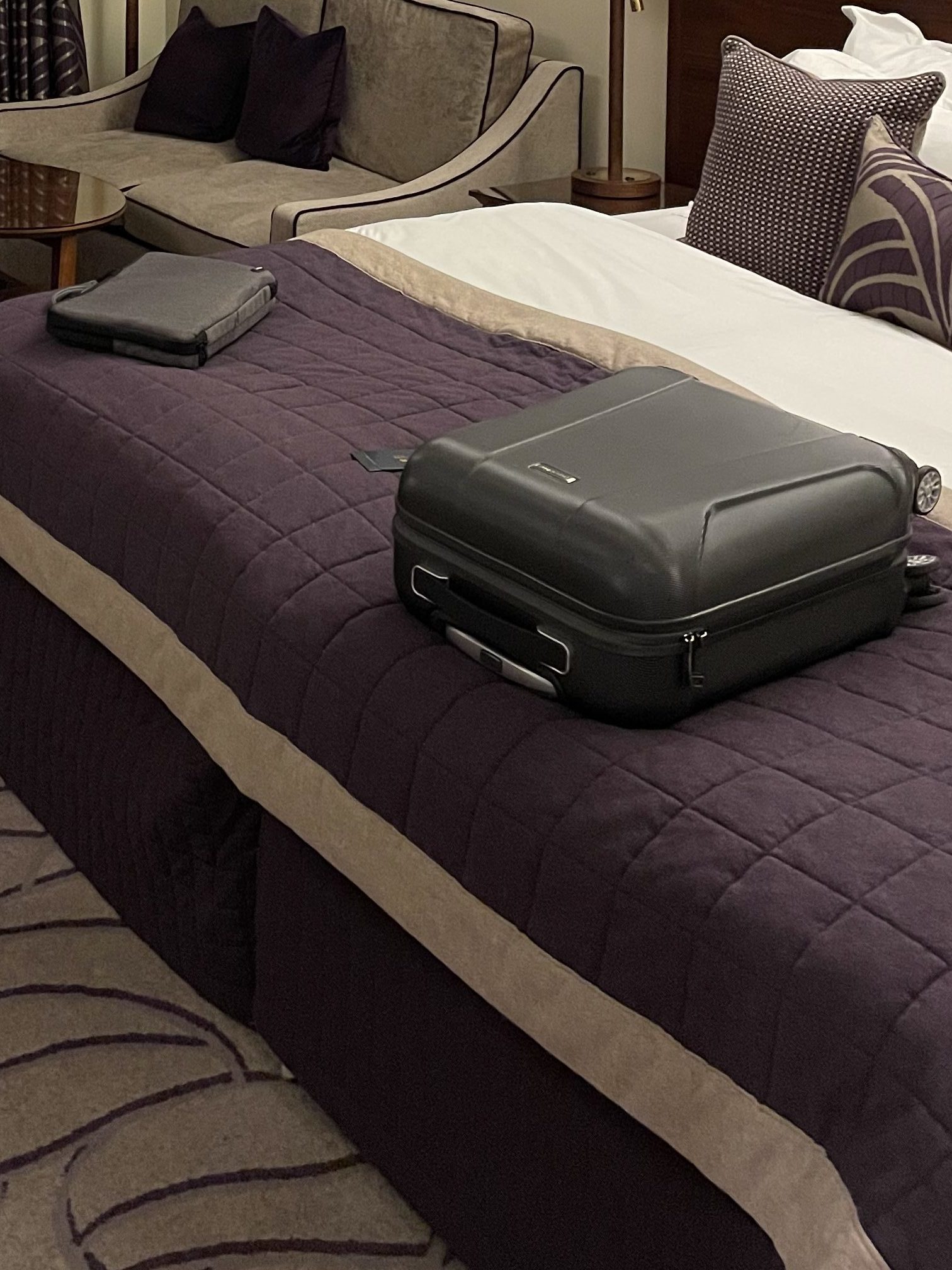 03/15/2023
Up at 6:00 a.m., at 7:00 a.m. for breakfast and at 8:00 a.m. at the venue, which is within walking distance. WOW – I was supposed to host my workshop in the auditorium of the ICC. Then a little man stands on the stage and sees the possibility that more than 1,000 people can listen to your wise words – ok. there were significantly less :)
Although I've been speaking at major conferences for years, the stage fright was tremendous. When it started at 9:00 a.m., all concerns were gone and off we went. Until 5:00 p.m., I showed the participants tricks and tips that they should keep in mind as database developers.
The feedback was… – AMAZING! I wouldn't have expected that. The participants and the team told me that it was one of the best workshops they had ever attended. Learned a lot and laughed a lot. I noticed that I suddenly became 10 cm taller even without heels. I was overjoyed because I basically feel responsible for a workshop being successful for the organizers; they have to take the risk after all!
03/16/2023
The selected sessions were just great this year, especially for me. The keynote, which Buck Woody (in) (Microsoft) and his team put together, started at 9:00 a.m. I'm at a loss for words – just a wonderful, never boring keynote with all the specialists from Microsoft, who provided incredibly great entertainment: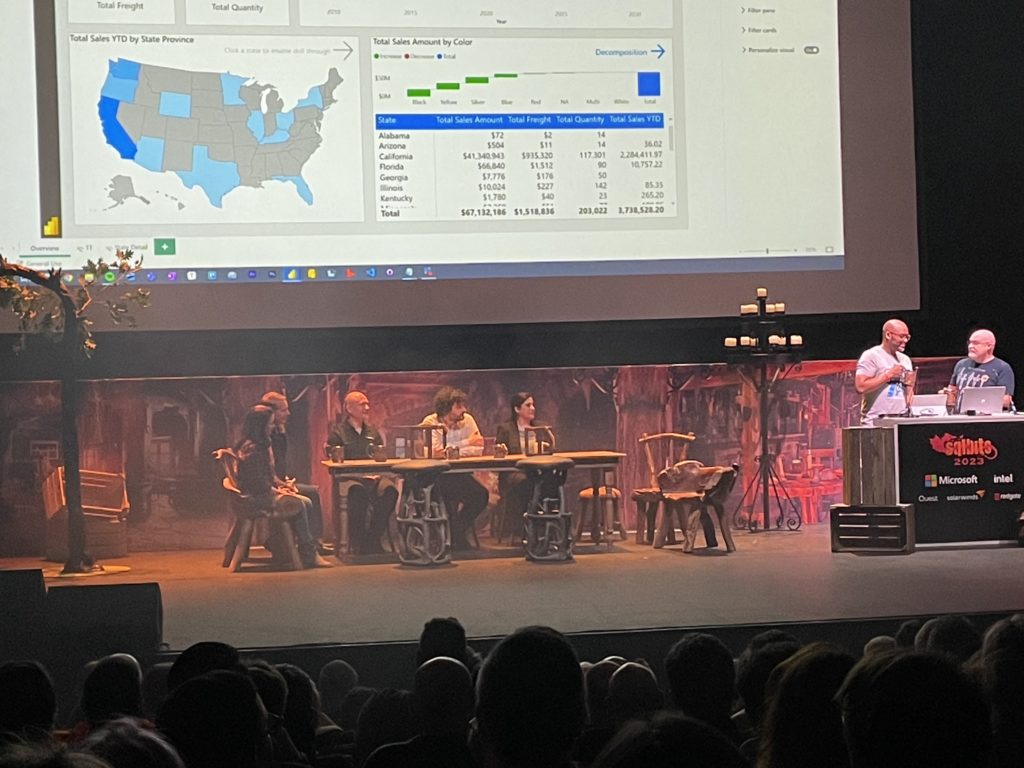 – Bob Ward (in)
– Patrick LeBlanc (in)
– Adam Saxton (in)
– Davide Mauri (in)
– …
"The Kingdom of AdventureWorks call for Aid" – a firework of information about the new features from the data platform universe. Most of the keynotes I attended were rather boring marketing spectacles. Above all, this keynote was characterized by enthusiasm and real fun, inspiring the audience, and conveying interesting news at the same time. Chapeau, dear Buck – UNIQUE!!!
It then continued at 10:10 in the auditorium with Itzik Ben-Gan (in), for me a genius when it comes to teasing out the last optimization out of the relational model.
After that I went – UNFORTUNATELY – back to the hotel; I had to realize that my regular session is taking place today. I fool wrote down the date for Friday – you just get older :).
I didn't want to miss Erin Stellato's (in) session at 2:10 p.m.! Erin is one of the most interesting speakers I know. Her knowledge is remarkable. QueryStore had always interested me. So far, however, I haven't found the time to deal with this technology more intensively! Also because of the new cool features in SQL 2022 it is finally time. I like the way Erin leads her sessions. After a brief introduction to what QueryStore can do, I got down to business and I was able to take a lot of useful information with me. This session was refined with a book by Tracey Boggiano (in) – so there is enough reading material for the flight ahead of me.
At 3:20 p.m. just follow a Conor Cunningham (in) (Microsoft) in a session? You can forget! With Bob Ward, I'd dare say that I understand 70-80% of the subject when debugging SQL Server. I've never felt so ignorant as I did in this talk about CPU internals and how to bring BATCH mode and CPU architectures together. Although I didn't even understand half of it, it was still interesting and amazing stuff.
4:50 – show time
At 4:50 p.m. it was my turn to explain to the attendees how to create cross-database security architectures. Anyone who knows me knows that none of my sessions are without fun. It turned out that the complex issue is best explained with the help of neighbors in an apartment building. So, Adam had to try and get the sugar from Alice somehow.
Apparently, the participants liked it very much. I had never experienced such obviously positive feedback from the participants. The highlight – many thanks – was the statement that it was the best session of the day. WOW!!!
03/16/2023 – party time
Anyone who knows SQLBits knows about the legendary parties, which all participants rave about again and again. This year was no different; Games from the Middle Ages, dragons, fairies, monsters – everything was represented, and the organizers have outdone themselves again this year. So far, I've had the privilege of attending SQLBits four times – the party of 2023 will be very difficult to beat.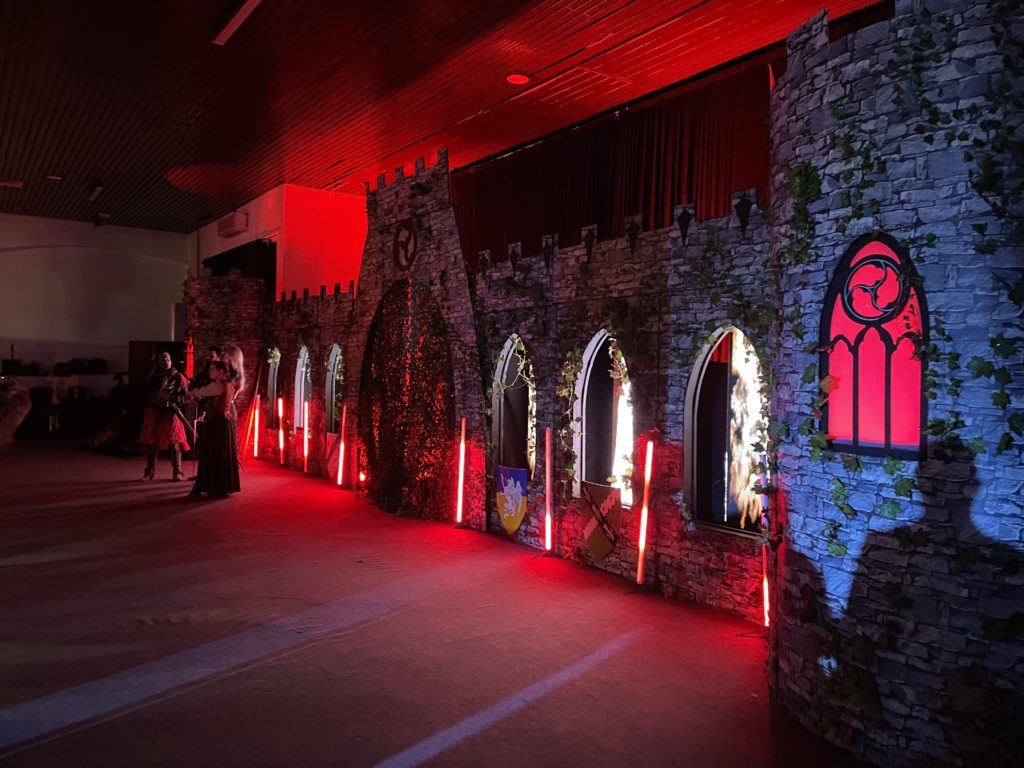 03/17/2023 – Bye Bye
Saturday is always "Community Day". Interested database enthusiasts will be given the opportunity to attend free sessions with high-level speakers from the community. It was the same this year and the rooms were quickly filled.
I really enjoyed the community keynote. Rob Sewell (in) and Ben Weismann (in) led the keynote to the end in a skillful and entertaining manner. I particularly liked the way people were heard in this keynote who are special in their own way. I don't want to list them all; But I'm very glad to have heard your story(s) and to think about it.
Unfortunately, DKMS was also an issue for me this year. Our dear friend, Hugo Kornelis (in) and a family member of a friend and esteemed colleague are currently at risk of cancer; it was a matter of course for me to donate to it. I really hope that many other participants have imitated me.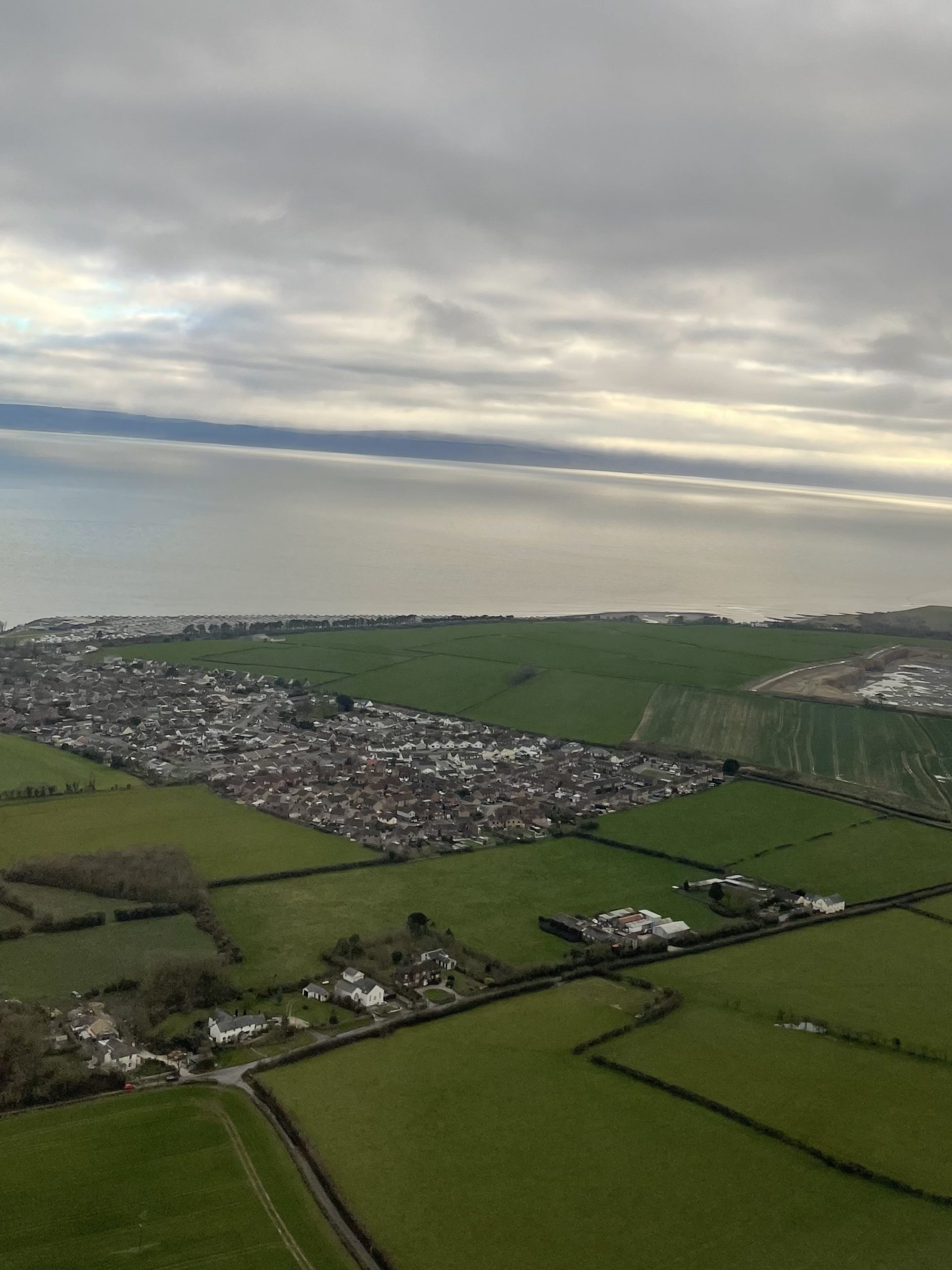 Open words to the organizers
Dear organizers (there isn't enough space to name you all!) and dear helpers, a big THANK YOU to all of you for the unforgettable days you gave to me. Thank you for the hospitality you have tirelessly provided. You are all GREAT. You all embody a corp spirit that is second to none.
When more than 100 people volunteer to support the conference as helpers, you quickly realize that this is not a "normal" conference, but that a business has become a personal passion. You burn for it!
My impressions of 2023 will have an effect for a long time to come, there is a cup on my desk that I was given as a speaker. It will remind me every day of the unforgettable week in Newport.
Thank you for all you are doing for the community.
You rock it!